---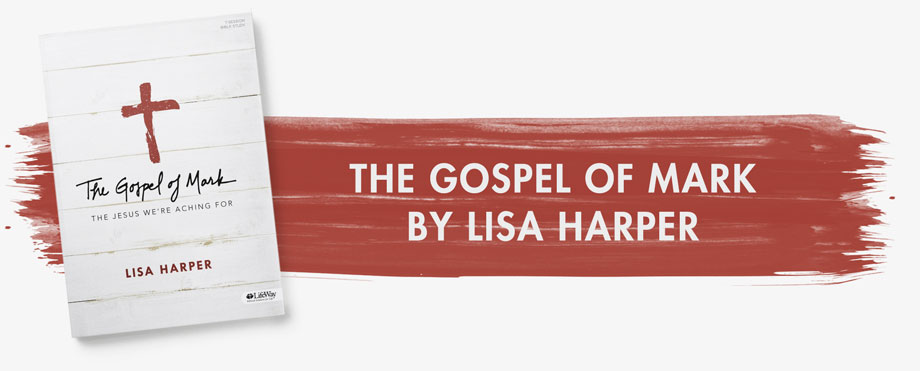 Women's Bible Study
Beginning Thursday, March 8
We want to invite you to a Bible study experience tailored just for you. This is a 7-week study but we've scheduled around both Easter and Spring Break so you won't have to miss a single week. The Gospel of Mark highlights how God's heart is moved by your cries for help, your shouts for joy, and unspoken worries. We know Him to be a God of unparalleled power and authority, but Mark's account of Jesus paints Him as a deeply personal and intimate God, too. We will gather in small groups to further explore the Truth of Jesus' unending love that binds our hearts together, through His Word!

You can choose to attend the morning group from 9:00-11:00a or the evening one from 6:30-8:30p; both are on Thursdays at Daybreak. Cost is $30 through March 4; $35 thereafter. Payment is required with registration. Childcare is available for ages birth-pre-k (morning) and ages 2-10 (evening) for a small fee.

2018 WOMEN'S RETREAT Murietta Hot Springs February 23-25

It's time to break away from your overly-crowded schedule, retreat from the daily stresses of life, relax and grow in your relationship with God. Through community, worship and rich Bible study, you will be renewed. Laughter, fun and natural hot springs round out what is sure to be an incredible time. All women are encouraged to attend, ages 16 and older. Total cost is $189 through January 28; $50 non-refundable deposit secures your spot and locks in lowest rate. Retreat cost increases to $219 as of January 29. Questions should be directed to retreat@daybreakchurch.org. SPACE IS LIMITED - REGISTER TODAY!


MILITARY WIVES
Join us at Daybreak every month from 6:00-8:00p for a delicious meal (no charge), support and fun with other military wives. This group is intended to offer Biblical encouragement and community to women throughout North County who face the challenges of deployment, moving and the daily stress of being "married to the military". Kids will be treated to their own meal and childcare is provided at no charge (ages birth-10 years).

March 19
April 16
May 14
June 18
July 16
August 20
September 17
October 15
November 5
December 3
For more information, please contact Jessica at militarywives@daybreakchurch.org.


MOMMIES AT THE PARK
Being a mom of young kids is amazing, but it can also leave you feeling isolated. This group offers a place for you to find fellowship, support and build friendships with other moms (grandmothers and nannies are welcome!) as we meet at various parks in the community. For more information, please contact Rachel at 949.701.9771 or mommiesatthepark@daybreakchurch.org. Our park meet-up days are on two Tuesdays each month at 10:00a.

February 13 - Leo Mullen Park
February 27 - Aviara Park
March 13 - Hidden Canyon Park
March 27 - Leo Mullen Park
April 3 - Aviara Park
April 17 - Hidden Canyon Park
May 1 - Leo Mullen Park
May 15 - Aviara Park

​

DAYBREAK MOMMIES MONTHLY

Join us every month for Daybreak Mommies Monthly (DMM). It's a great opportunity for mommies with young children (5 and under) to receive practical, Christ-centered parenting instruction from guest speakers, connect with other moms, and encourage one another through round table discussions guided by mentor moms. We begin at 9:00a and will be serving a wonderful breakfast, too. No registration necessary and you are encouraged to bring another mommy friend or neighbor with you. Childcare is available for a small fee. Please contact Melissa at 808.264.8930 or mommiesmonthly@daybreakchurch.org for more information.
​
February 6
March 6
April 10
May 8



MOMMIES MEALS
These meals are intended to bless mommies, with new babies, within the Daybreak Church family. Are you interested in preparing a meal, providing a gift card/money for a meal, driving a meal prepared by another or helping however needed? Sign up today by emailing mommiesmeals@daybreakchurch.org.