El Salvador Mission Trip
March 18-24, 2018
For full details of this trip,
download this PDF document
.
Escondido: Habitat for Humanity House Build
May 29, 2015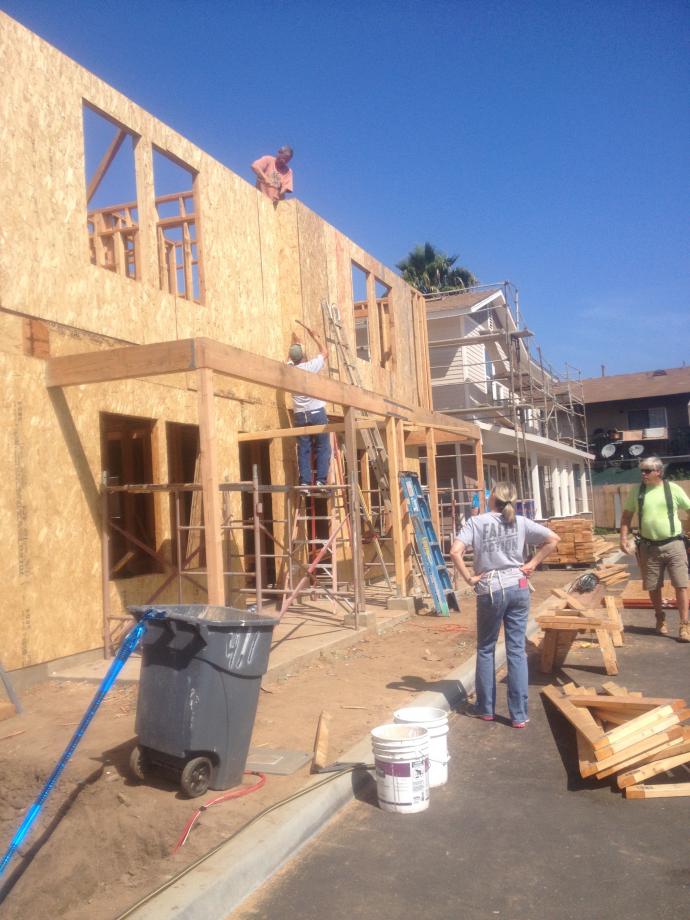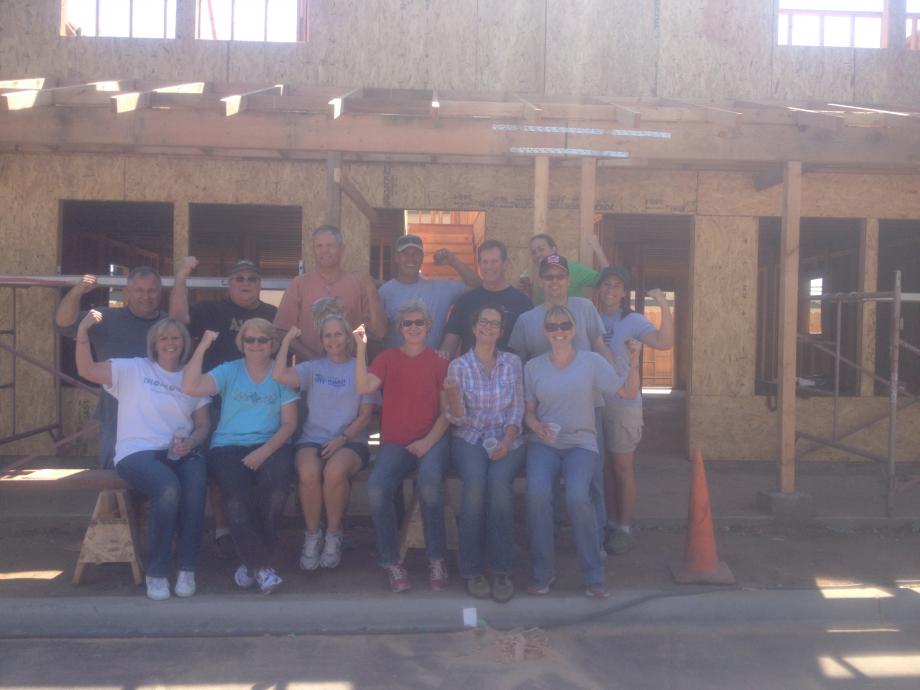 14 Daybreakers and friends joined forces with Habitat for Humanity to be the hands and feet of Jesus by helping to build 11 new homes in Escondido. Habitat for Humanity is a Christian organization and we were honored to represent the Body of Christ that day.

We started the day with a prayer and quick orientation. Then, we broke into small groups that did a variety of projects including framing a porch roof, painting, calking, and some electrical work. We worked alongside seasoned volunteers that devote much of their free time to build homes with Habitat, sometimes in different states and countries.

After a hot day of manual labor, we had a much better appreciation of the "sweat equity" that is involved in these projects. All families that are recipients of a home have to put in 250 volunteer hours themselves! Overall, it was a great day of fellowship, hard work and fun!
El Salvador: Completion of Orphanage Bakery
April 11, 2015
For full details of this trip,
download this PDF document
.
Tijuana, Mexico: Church Building and Feeding Program
March 14, 2015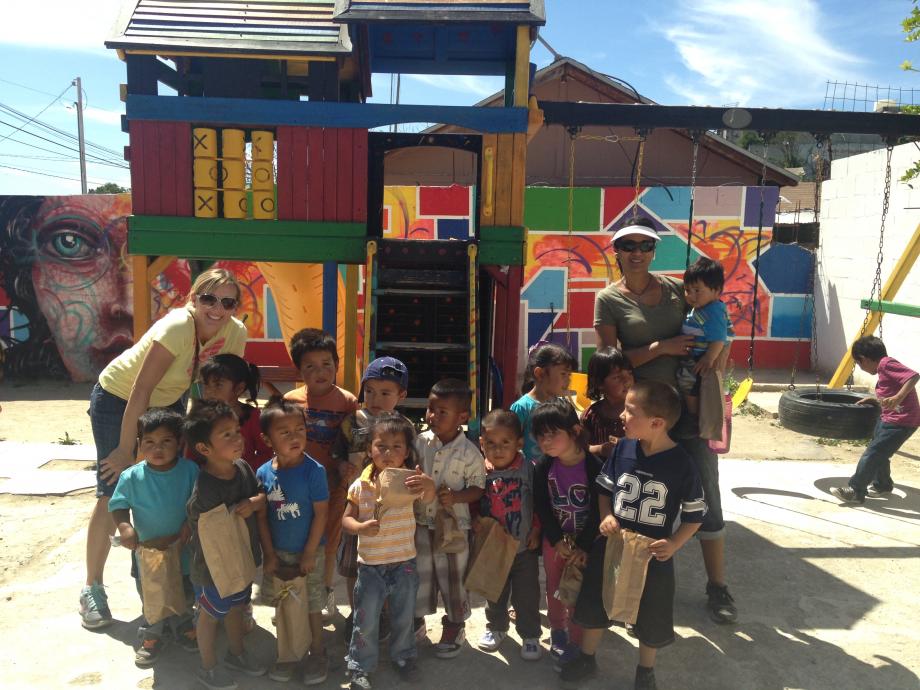 We had a great trip down to serve at Gracia del Calvario in Vista del Valle and had 14 people on our trip. The team was so great! They helped in many areas and wherever they were needed, they served wholeheartedly. The team helped with crafts and the kids, prepared over 80 lunches, hid over 400 Easter eggs and just loved on the community. Kindra and a few of the high school/college girls led the children in some worship songs too. We served over 80 children lunch and had 2 Easter egg hunts. We hid about 50 eggs for kids 4 years and under at the park just adjacent to their church and then did a huge egg hunt for the older kids at a park just a couple blocks from the church. The kids loved it and had so much fun!
It was also amazing to see the construction of Gracia del Calvario too. We also had a few team members help with some painting in the church. Before leaving and heading out for tacos, we stopped at 3 different homes and delivered them large boxes of donated non-perishable food and prayed with them.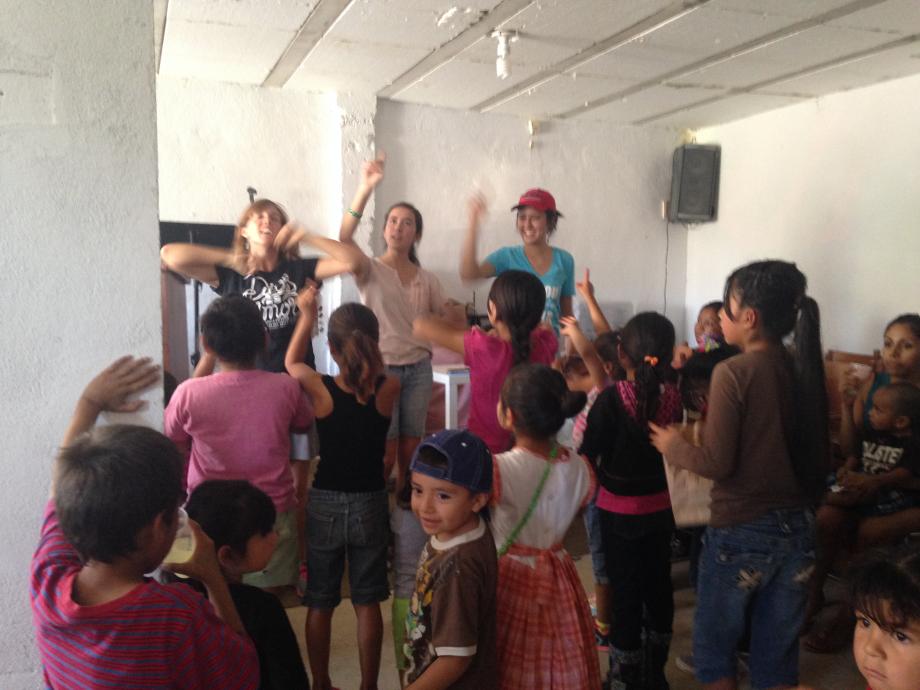 We made it back to the border without getting lost (Yay!!) and only waited a little over an hour at the border. We made it back to Daybreak before sunset.
We are so thankful for this partnership we have with Cindy and Jose Luis Pesina. It's really awesome to see the work God is doing through them in and around Vista del Valle. We are already looking forward to another trip down there in the fall!